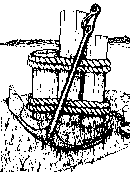 Are you thinking about buying/selling a used sailboat? If so, try these sites.
How about a new sailboat?
Sailboat Dealers/Manufacturers:
| | | |
| --- | --- | --- |
| Dealer | Information | Location |
| Hobie Cat | The Hobie Cat Company has been building quality sailboats for over 30 years and continues to represent the leading edge in recreational products. Hundreds of thousands of sailors worldwide enjoy not only our boats but the lifestyle. With many different models to choose from, you cannot go wrong with a Hobie. | Oceanside, CA |
| Catalina Yachts | | Woodland Hills, CA |
| Hunter Marine | Hunter Marine is America's premiere builder of recreational sailboats from 9-50 feet. We as employee owners are proud of our boats and know you will be as well! | Alachua, FL |
| Flying Scot, Inc. | The Flying Scot was designed by the late Gordon K. "Sandy" Douglass, an internationally known sailor whom SAIL Magazine had called "one of the best small boat helmsman this country has produced." Forty years of sailing and building small boats brought him to the Flying Scot, his most successful design - safe, versatile, and a great sailboat for the family or the racing sailor. With the cost of slips and moorings increasing and their availability decreasing, it's nice to know that your Scot can sit on a trailer in your own backyard or garage. The Flying Scot gives you great sailing at modest cost. | Deer Park, MD |
| JBoats | The Johnstone family has made an undeniable mark on the sailing world. In addition to the 5,300 J/24s cruising the waves, there are nearly 4,000 more J/Boats, ranging from the International J/22 to the 53' J/160, that sailing enthusiasts have bought at prices ranging from $10,000 to $850,00. While other manufacturers may sell more boats, the Johnstones have won the high-end, performance-oriented segment of the market. Theirs is the so-called racer/cruiser category: boats that perform well enough to race but which are comfortable and easy enough for the family to daysail and cruise. | Newport, RI |
Send mail to sailordal1@yahoo.com with questions or comments about this web site.